Choose "Assessments" from the School City Launchpad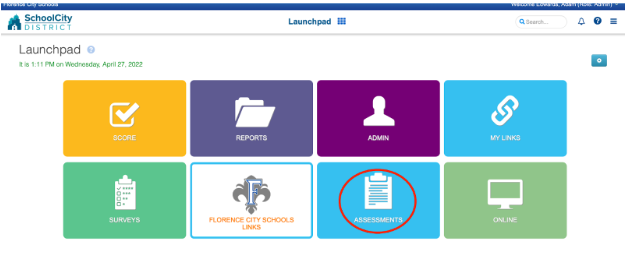 Find the required Benchmark or classroom assessment. Then click the gear icon to enter the setup menu. The gear icon will only be available for tests that are not already in progress or closed.

Choose the "Setup" option from the menu. Turn the "Enable Browser Lock Down" setting

"Off"

if it is enabled. Then re-publish your assessment.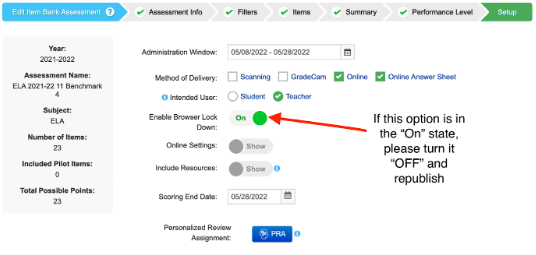 NOTE: If LockDown Browser is NOT disabled, testing errors will occur. This must be completed on any tests previously made. This must remain disabled on any future tests created.